Virtual IP Traffic Generator

This tool provides a virtual solution that can flexibly be executed anywhere, at laboratories, data centers, and the cloud. It automates the verification of VPN testing, wireless core interface testing, and security to actualize optimized services with minimal risk.
A Virtual Testing Solution with No Dedicated Hardware Required
TeraVM centrally manages test resources via a license server. It improves the usage rates and agility of testers. The usage-based license structure optimizes the testing costs and provides an advantage for cutting-edge testing of VPN, NFV, 5G, and cyber security. It has better flexibility and scalability than conventional hardware appliance testers, improving the quality of your ICT environment.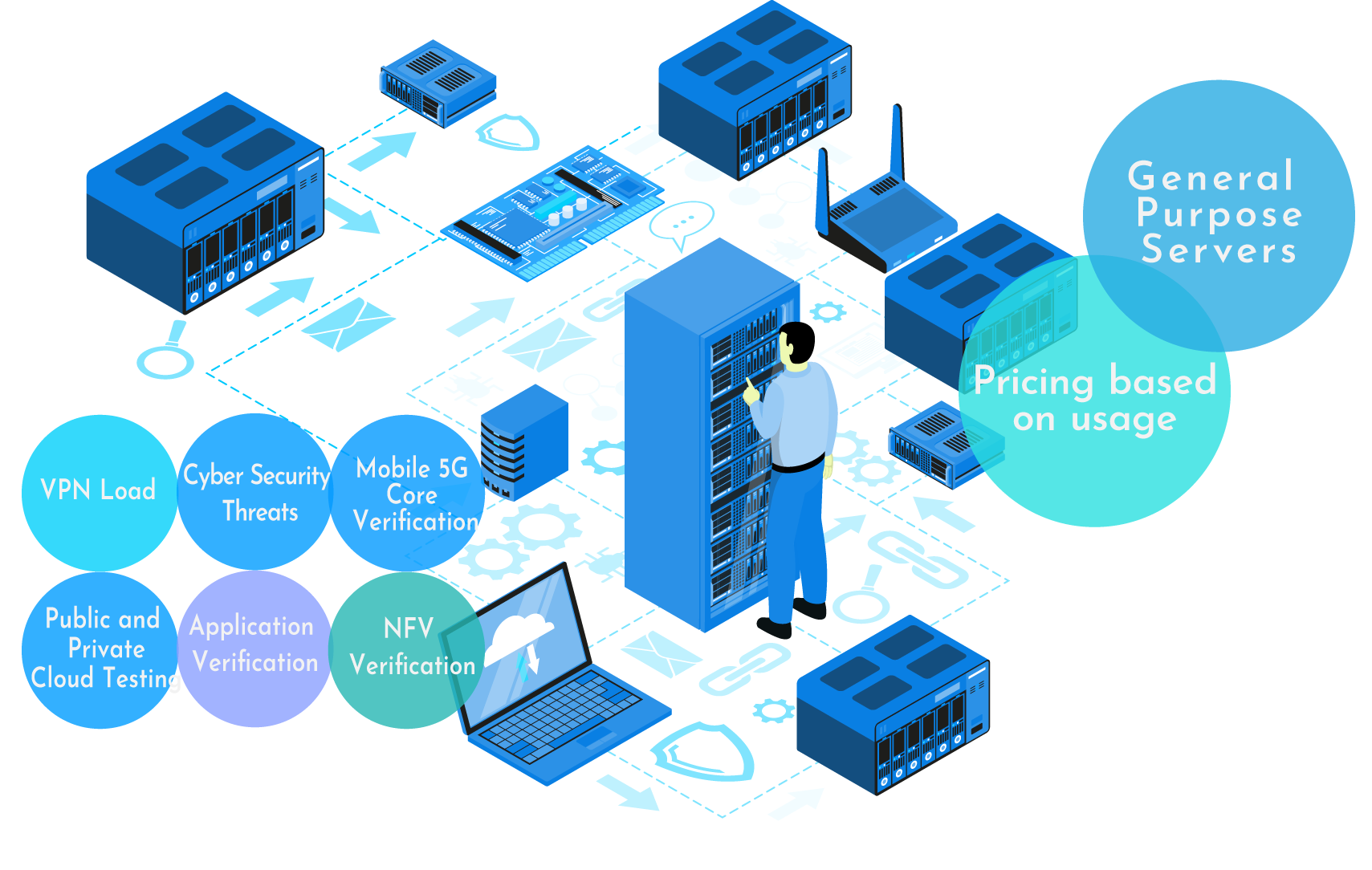 VIDEO
*Connects to an external website.
*Connects to an external website.